Why Google Decided to Make Browsing A Web Page and a Social Activity Too?
As the most popular search engine, Google is keeping up the pace with a recent patent application that will see it develop its web-browsing services even further. In the ever changing world of social networking competition is strong, with each site offering faster, bigger and newer options to make the interactive experience even better.While Google might not classed as a social-networking site, that doesn't mean it can't put its own very unique stamp on this popular and diverse terrain. Its new patent certainly seems to suggest that web browsing can now be considered as a social activity, in this case by giving visitors to a web page the option to interact with other browsers of the very same page.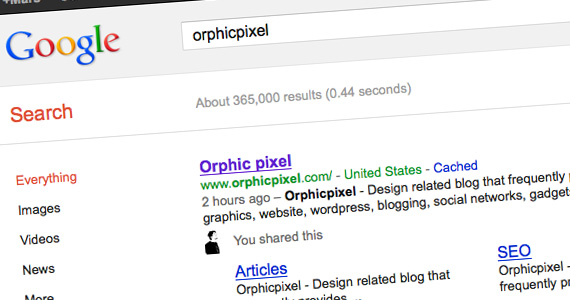 Of course, this is Google, so we're not simply looking at a single and solitary option. This is a multi-faceted development and includes the possibility of holding a conversation with people who have bookmarked a page or people you know who may be interested in that page or site.
Potential uses for this interactive tool are diverse and span a great number of fields, including travel, education, tourism and family. For example, it could lead to instant dialogues regarding products, places and tourist sites, arranging travel plans, long-distance study and online courses and all manner of collaborative online projects.
With such social networking options, Google opens the door to a greater range of interactivity and is perhaps showing the way forward to existing popular social-networking sites.
As with many of these sites, privacy is and will always be a crucial issue and a concern to both business and public users. Google has addressed this issue within the patent by describing a process in which it asks permission from each contact before communications can begin. Focus also remains on options for anonymity and the freedom to choose when browsers wish to use as such a tool to engage in a dialogue with others.
A status message will enable each user to highlight if and when they are available for online conversations that can be logged by Google or others. This might prove an important resource for companies and other organizations and for the
best SEO
companies that they use to make their websites more prominent and visible in search-engine rankings. It could also prove very important for those involved in education and research-based activities.
Top of the list in terms of those that will feel the impact of such a development are those that rank amongst the best SEO companies. Search engine optimization is always in a constant state of flux, so such developments should be expected. However, those that are good at what they do will see Google's patent as a challenge and a chance to build sites that are both more engaging and a greater talking point for those that visit.
In the same way, web designers will need to meet the challenge with designs, graphics and content that create both visual appeal and an easy to read layout. The range of possibilities is huge and makes digital design and marketing an exciting field to be a part of today.
When it comes to what more can be done with such kinds of interactivity, time will tell. But with an opt-in and opt-out tool that turns web browsing into a social activity, it seems fair to predict more radical changes to the both how people browse and interact on the internet and how search engines operate in response.